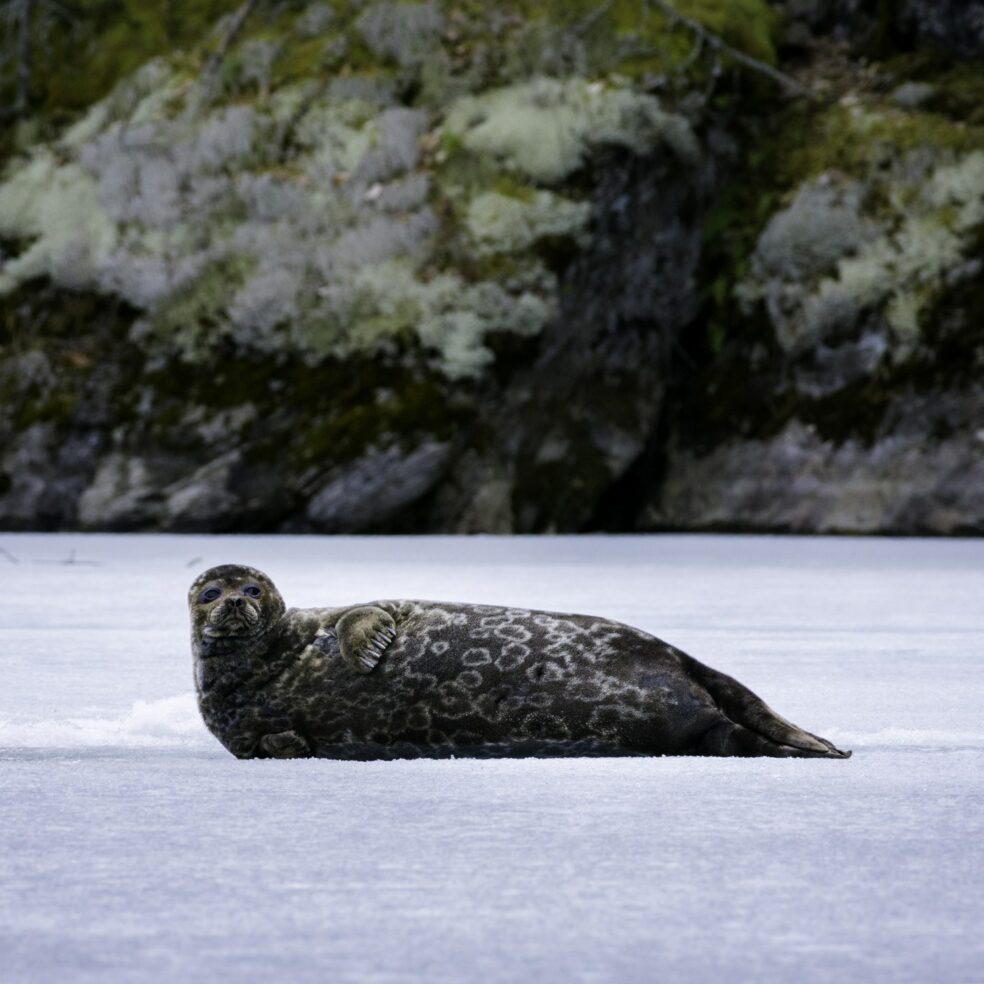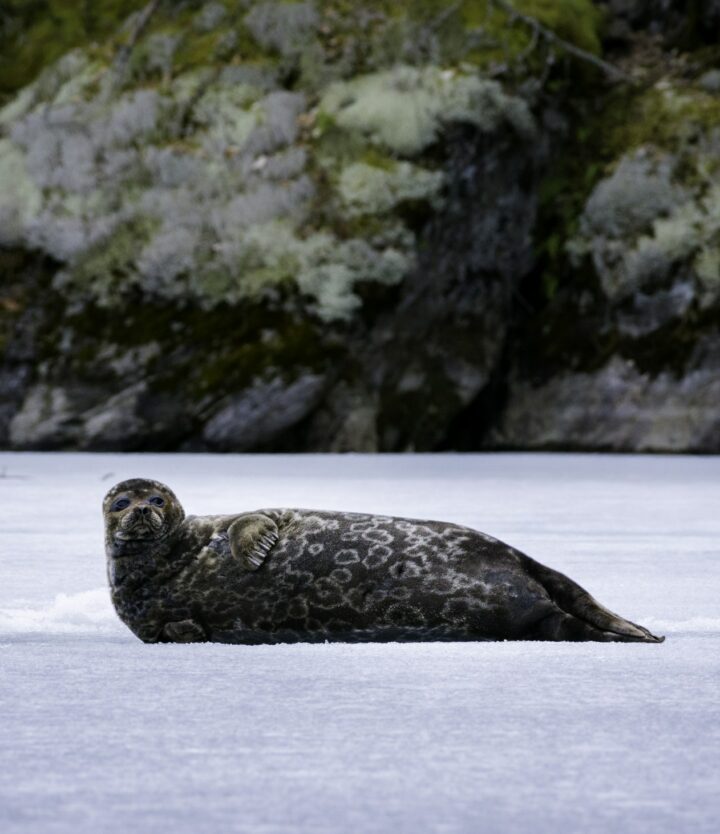 Saimaa ringed seal and live webcast Norppalive
The best-known inhabitant of Lake Saimaa is the small and chubby Saimaa ringed seal. It is one of the few freshwater seals in the world. The seal remained isolated in Lake Saimaa during the Ice Age and evolved over time into a species of its own. Once hunted to near extinction, there are now estimated to be around 430 of the species, and it is considered the flagship of Finnish nature conservation. During the summer, you can also follow the life of the Saimaa ringed seal via a live webcast.
The small and sympathetic Saimaa ringed seal is a protected animal, so it cannot be hunted and in certain areas of Lake Saimaa, net fishing is prohibited to protect the seal. During the winter, conservationists build snow piles in the seal breeding areas, where the seals can give birth and raise their pups in peace. During the breeding season, snowmobiling and ATV rides should be avoided in the breeding areas. The Saimaa ringed seal is important to the people living on the shores of Lake Saimaa, so let's all work together to look after its habitat.
The Finnish government has proposed that the Saimaa ringed seal archipelagos in South Savonia would be added to UNESCO's World Heritage List. Currently, this area is mainly included in the state-protected Natura 2000 sites. The decision will be taken during 2024. 
On warm spring and summer days, boaters have a good chance of seeing a Saimaa ringed seal lounging on a rock. You can see ringed seals all over Lake Saimaa, but they are most common in the Savonlinna area. In Savonlinna and Puumala, it is possible to take part in paid seal cruises, where with good luck you may see a curious Saimaa ringed seal peering out of the water. Frequent sailors on the waters of Lake Saimaa tell how every seal sighting is always equally thrilling.
Follow the life of seals on Lake Saimaa
Norppalive is a popular live webcast in Finland where you can follow the Saimaa ringed seals through a camera set up in a secret location. Often, the seals that appear in front of the camera are identified by the rings in their fur and given names, so viewers can expect to see certain individuals. The broadcast can also be shut down if it is suspected that people have identified the location and are moving too close to the area. Please leave the Saimaa ringed seal alone and concentrate on admiring them from a little further away.