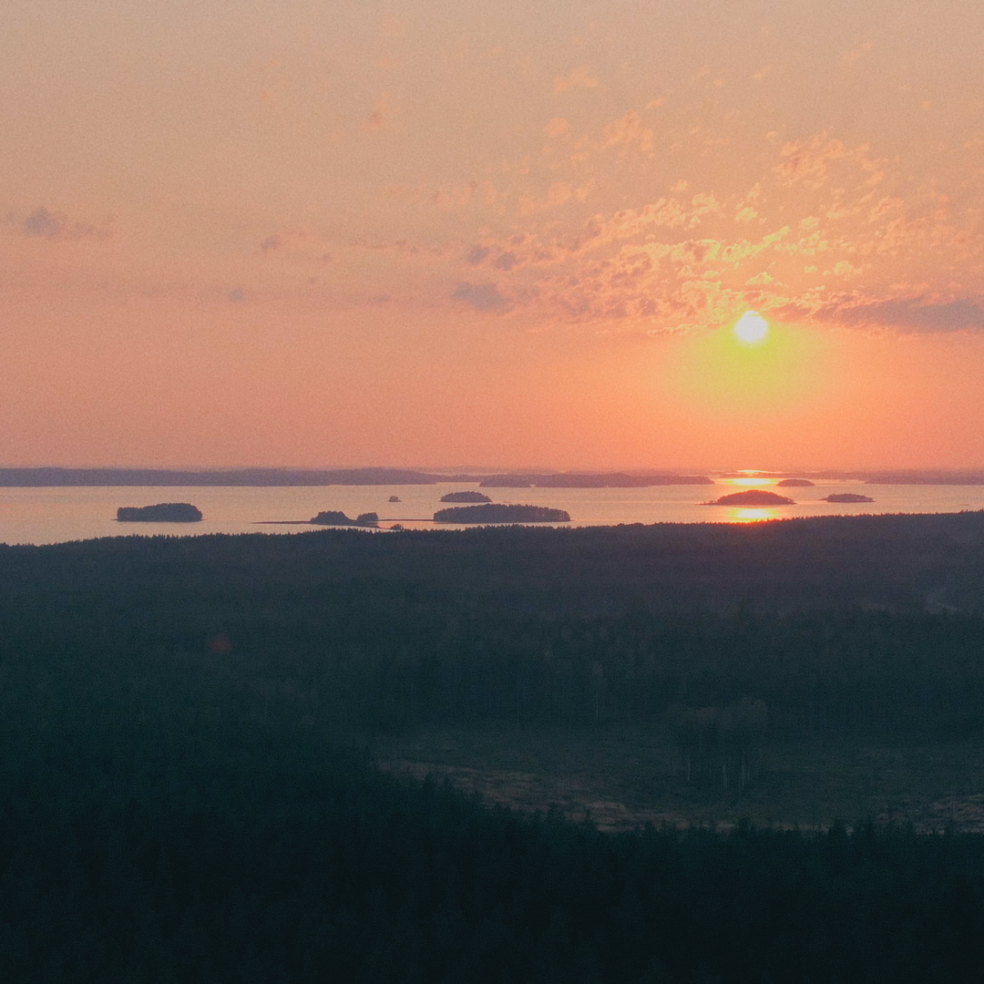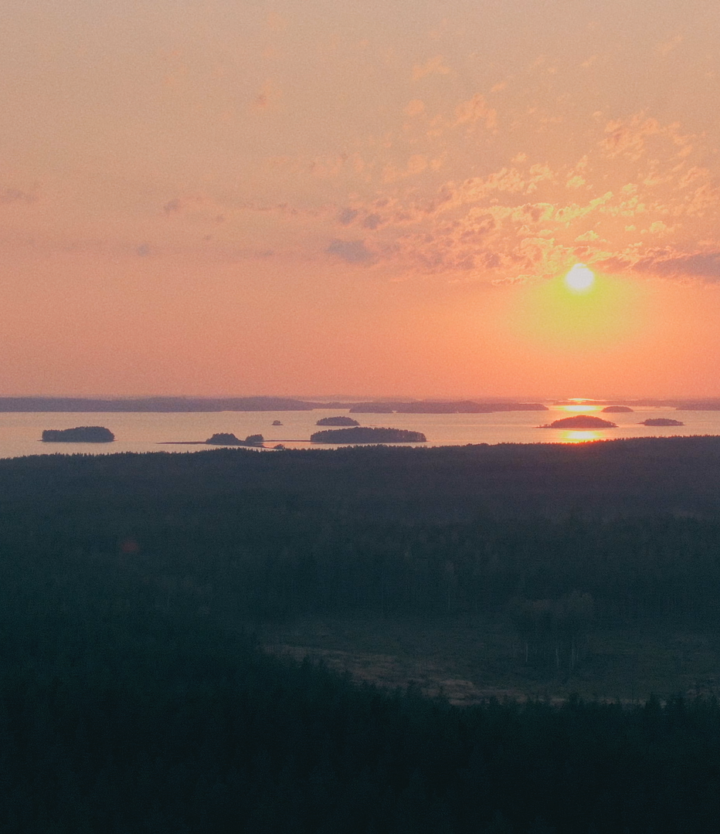 Welcome to Lake Saimaa
Lake Saimaa is known for its beautiful and pure nature. Small and large settlements have sprung up around Finland's largest lake over the centuries. In addition to a refreshing nature holiday, Lake Saimaa is also a great place to enjoy a fast-paced city break. There is a wide range of activities and high quality service available. Come and fall in love with the wonderful Lake Saimaa and its charming towns!
The shores of the 193 km long and 114 km wide lake offer a number of urban and natural attractions. There are five unique towns: Imatra, Lappeenranta, Mikkeli, Savonlinna and Varkaus that invite you to enjoy a wonderful holiday.
City holiday on the shores of Lake Saimaa
Lappeenranta, located on the southern shore of Lake Saimaa, has grown on the border between western and eastern cultures. Cheerful Lappeenranta is known as a summer city, but it offers a wide range of activities all year round. Imatra is just half an hour's drive away. Perched on the banks of Lake Saimaa and Vuoksi River, the town offers plenty to see and do for tourists.
Located on the north-western shore of Lake Saimaa, Mikkeli is a fun holiday destination that offers incredible experiences, especially for food travellers. Known for its beautiful manors and gardens, Mikkeli is a great holiday destination for culture lovers. Another true cultural destination on the shores of Lake Saimaa is Savonlinna which most famous attraction is a dream destination for history and music lovers. In addition to the magnificent Olavinlinna Castle, Savonlinna's town centre is a unique experience.
In the heart of Savo, Varkaus offers travellers a relaxing holiday. Considered a traditional tourist town, Varkaus has its own special attractions, so it is worth stopping by on your way to check out the town's many possibilities. In addition to the towns, the small church villages in the region have hidden gems. Unique attractions and small, cosy centres create an atmosphere of their own which the traveller is free to enjoy.
The beautiful and pure nature of Lake Saimaa
All of the towns above are linked by the incredible nature of Lake Saimaa. Each town has a number of interesting natural sites in its vicinity, so in addition to the wide range of services available in the town, it is worth checking out what else Lake Saimaa has to offer.
Lake Saimaa is known for its beautiful landscapes and pure nature. On certain shores, Lake Saimaa's water is known to be so pure that local hikers dare to drink it as it is. The towns and tourism companies in the region are involved in developing sustainable tourism to ensure that the pure nature of Lake Saimaa can be enjoyed in the future as well.
Arrival in the Lake Saimaa region
Whether you use your own car, motorcycle or public transport, the Lake Saimaa region is easily accessible. The southernmost end of Lake Saimaa is only a couple of hours' drive from Helsinki. Lappeenranta and Savonlinna also have airports with international flights.
There are good transport connections between the towns of Lake Saimaa, making it easy to explore the region. Whether you travel by car or public transport, you are sure to get where you want to go.
Explore the towns of Lake Saimaa