Savonlinna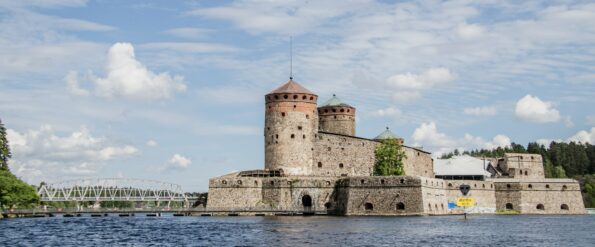 Savonlinna is a unique town full of history, culture and incredible nature sites. The town centre is partly built on islands, so there are several bridges in the town.
In summer, the Savonlinna market square is full of activity. Locals and tourists come to admire the products of the market sellers. There are samples of artisans' works and local delicacies. A traditional treat at the market is lörtsy, a crescent-shaped pie with either a savoury or sweet filling inside.
Diving into the waves of history
Near Savonlinna's market square is the harbour, where you can hop on a scenic cruise. For a true Lake Saimaa experience, choose a historic steamer as your transport or accommodation.
The most famous attraction in Savonlinna and perhaps in entire Finland is Olavinlinna. The medieval stone castle on a rocky islet is a majestic sight on the shores of Lake Saimaa. Olavinlinna has many stories to tell which can be heard on guided tours of the castle. The castle also hosts a number of events, the most famous of which is the Savonlinna Opera Festival. The event, which takes place in July, has an impact on the overall image of the town as Savonlinna fills up with opera lovers from all over the world.
Next to Olavinlinna Castle is Wanha Savonlinna with old buildings housing artisans' workshops, art galleries, boutiques and atmospheric cafés. On the nearby lakeside promenade there are several summer restaurants that attract tourists with their quality food and drinks.
A part of the most beautiful Finland
The Savonlinna area also has beautiful nature. Punkaharju National Landscape is a part of the most beautiful landscape in Finland. The seven-kilometre-long ridge running across the Puruvesi River has attracted tourists since the 19th century and Russian Tsar Nicholas I was so fond of Punkaharju that in 1843 he ordered the area be protected. Punkaharju is still a protected site and is part of the European Union's Natura 2000 sites. The Punkaharju National Landscape is home to a number of great hiking destinations for active nature tourists. For those interested in Finland's forests and their management, the Finnish Forest Museum Lusto in Punkaharju is worth a visit.
Near Savonlinna you will find two magnificent national parks, Kolovesi and Linnansaari National Parks. Located on the shores of Lake Saimaa, the national parks are attractive to hikers and canoeists alike. In the waters of Linnasaari you can meet Lake Saimaa's most famous inhabitant, the Saimaa ringed seal.
What's on offer in Savonlinna?
More information