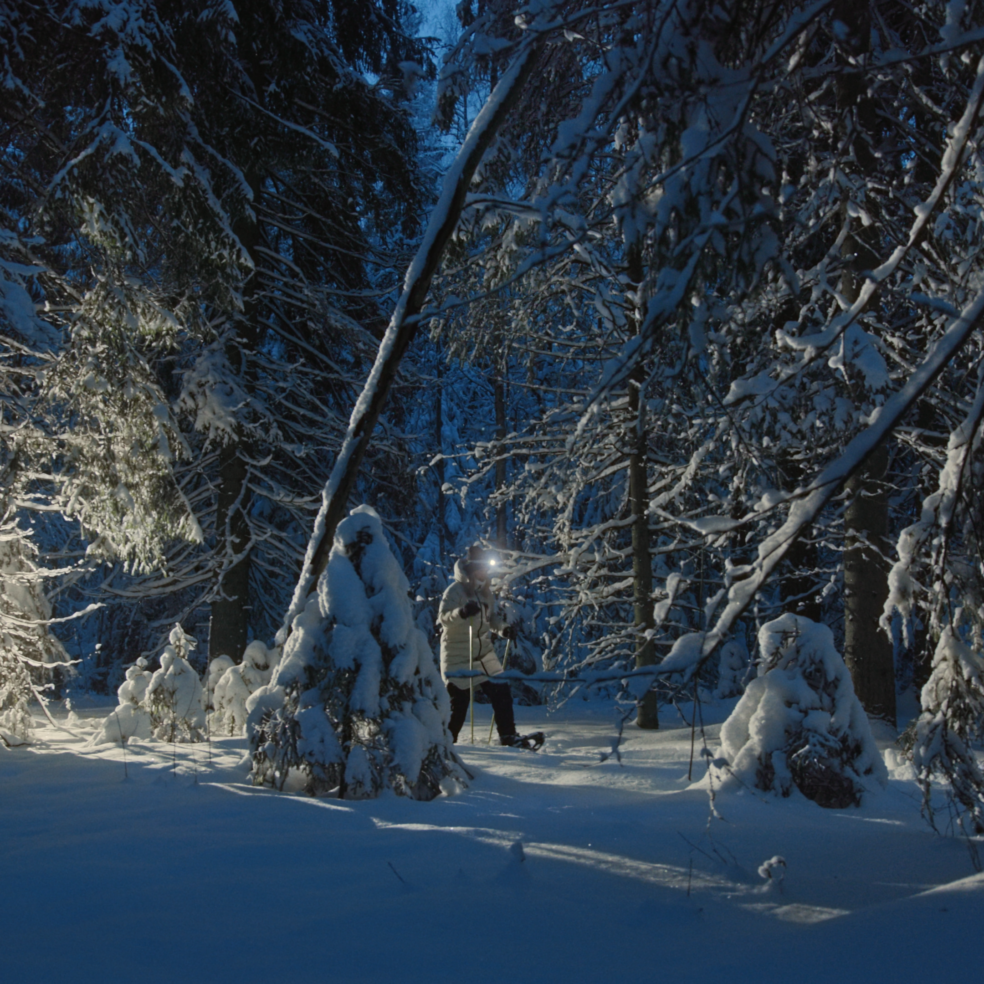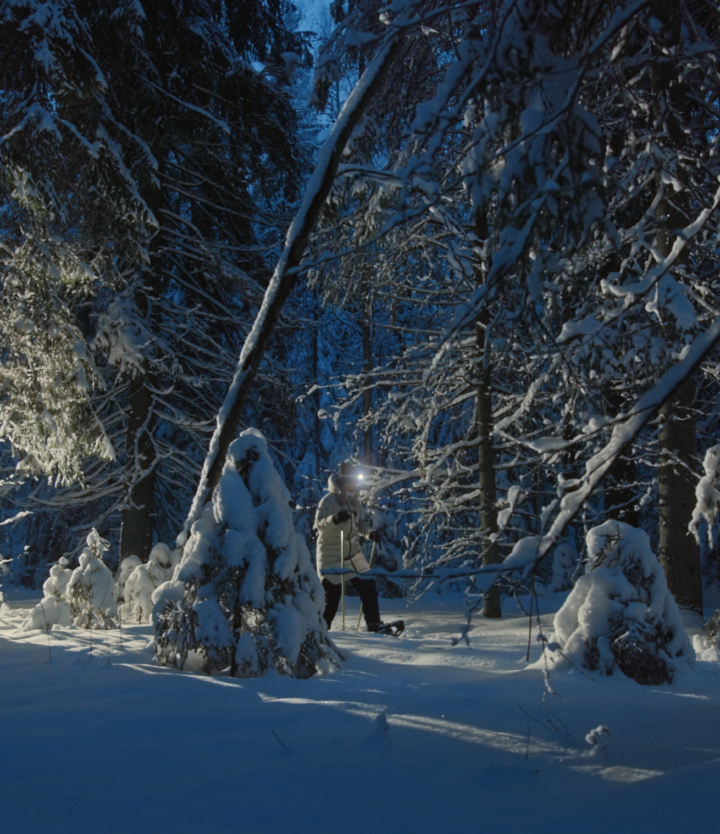 Legends and beautiful landscapes – Lake Saimaa is a hiker's dream destination
The trail winds through a rugged forest landscape. The route up to the top of the ridge will get your heart rate up but the view of Lake Saimaa from the top is worth the effort. Hiking is a pleasant hobby that allows you to improve your fitness while enjoying the peace and quiet of nature. A good backpack will make even a long hike possible as the resting and camping places along the hiking trails are accessible to all.
The happiest people in the world know that getting out and about in nature is invigorating. The fresh air and sounds of nature are soothing. The pure nature of Lake Saimaa draws even the most weary traveller into its embrace. Hiking is a great way to explore the Lake Saimaa landscape. In Finland, nature trails can be enjoyed by all.
The Lake Saimaa region contains many hiking trails that true nature lovers can enjoy. There are marked trails for all levels. There are short and easy routes for beginners and the less experienced, while more difficult and longer routes are available for true hikers. There are also accessible routes for wheelchair users.
Lake Saimaa's diverse nature trails
Lake Saimaa has two national parks with excellent hiking trails. Hikers in both Linnasaari and Kolovesi National Parks have a good chance of seeing Saimaa ringed seal lounging on a beach rock. In Kolovesi National Park you can also see ancient rock paintings.
In addition to national parks, Lake Saimaa also has other interesting natural sites. The Neitvuori mountain in Mikkeli offers magnificent views of both the dangerscape and the maze-like Lake Saimaa. Neitvuori is one of the highest mountains in South Savonia, and on cloudless days its summit offers unobstructed views for tens of kilometres. Legend has it that the mountain is named after a young maiden who jumped off the mountainside because of a heartbreak.
There is also a place in Varkaus named after a local legend. Near the Harjuranta nature trail is the Peis Immonen cave, named after a hermit who lived in the area in the early 1900s. The Varkaus area is also home to the Orinoro Gorge with its high vertical stone walls around its edges. A marked nature trail runs alongside the gorge and in June you can still see snow and ice at the bottom of the gorge.
Punkaharju is the number one destination for nature tourists. Along the nature trails that criss-cross the ridges, it is captivating to stop for a moment to enjoy Lake Saimaa peeking through the tall pine trees. Hikers who enjoy swamp areas can head to Lappeenranta's Hämmäauteensuo. Ruokolahti, next to Imatra, has an interesting natural site. Kummakivi, which balances on a rock, is a well-known attraction but not everyone has seen it. The sight can only be seen by walking along a narrow forest path, making it an ideal hiking destination for trekkers.
Hiker's etiquette
When setting off on a hike, it is a good idea to learn the hiker's etiquette. A hiker should let everyone enjoy the peace and quiet of nature. So when on forest trails or on water, do not play music but rather listen to the birds singing. No trash is left in nature. What you bring with you on your hike is taken away when you leave.
Anyone can pick berries and mushrooms in Finnish forests but remember not to damage the plants. Animals in nature should also be left alone. In nature reserves, pets must be kept on leash. Communal resting places should be looked after and should not be damaged or littered. Rock paintings are protected by the law of antiquities which means they may not be marked.
Campfire may only be lit in public campfire sites. Other hikers may also arrive at these rest areas and must be given space. It is common to exchange a little information at these meetings and, at best, a real storyteller may join you. Storytelling around a campfire is a very traditional Finnish activity. The last person to leave the campfire site should make sure that the fire has been extinguished.
Safe hiking trip
There are several marked hiking trails on Lake Saimaa suitable for beginners. However, there are a few safety issues to consider when setting off on a hiking trip. The most important equipment for hikers is a compass and a paper map. If you are a beginner it is a good idea to take a slightly more experienced hiker with you. Walking together is safer and more enjoyable when you can share the good times with someone.
In an emergency, call the public emergency number, which in Finland is 112. Try to stay calm, tell them your location and listen to instructions. One good way to ensure your own safety is to tell a friend about your upcoming trip: when you are leaving, which route you will take and when you will return. If you are not heard from by the deadline, your friend will know how to call for help.
Hiking trails in the Lake Saimaa region
More information