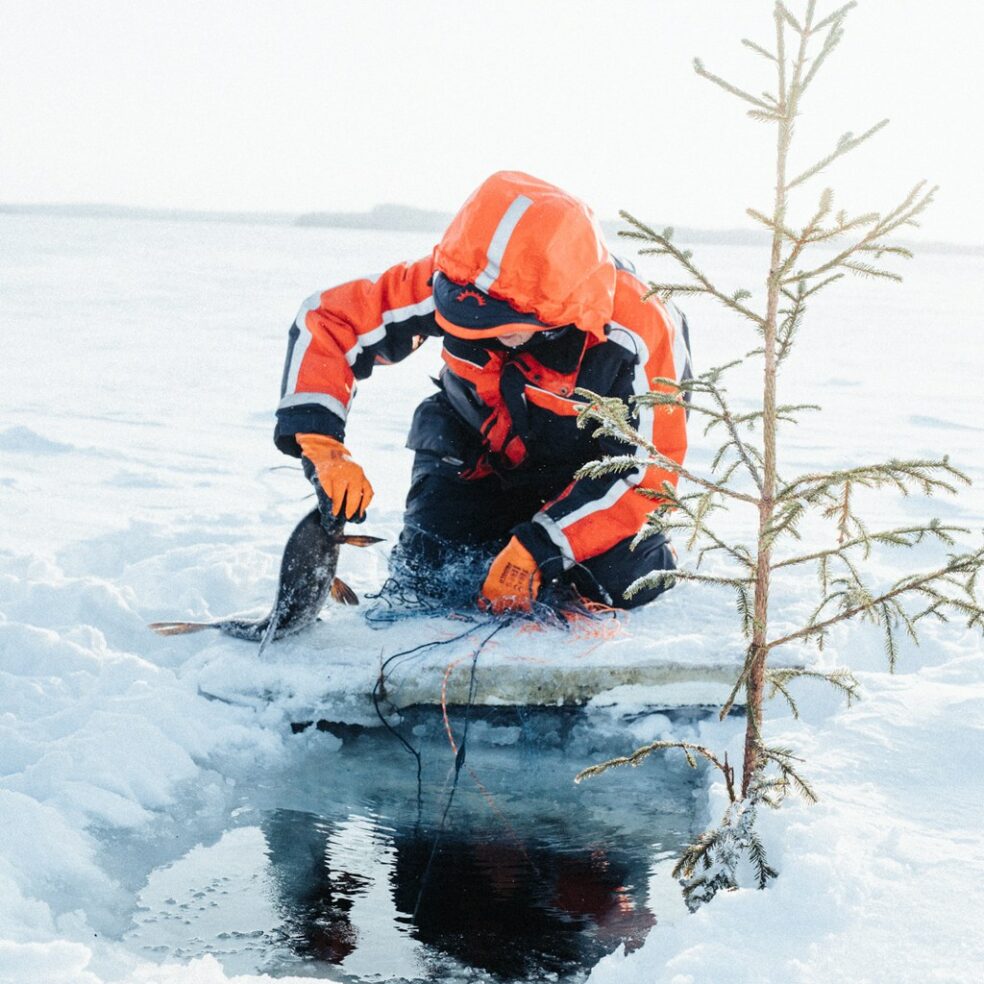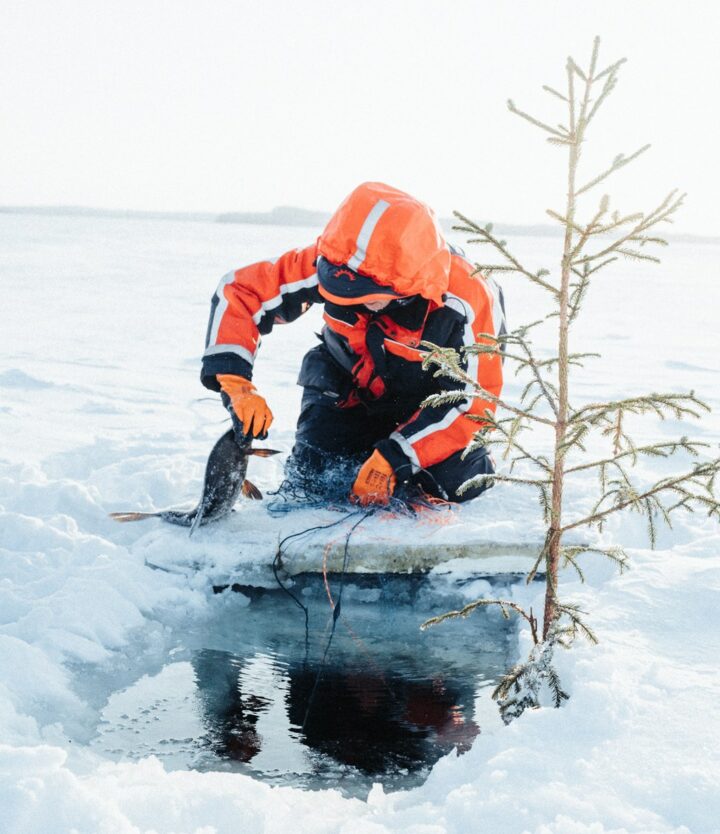 Lake Saimaa is a recreational fisherman's paradise
A peaceful summer morning on a lakeside. The waves of Lake Saimaa are lapping, waterfowls are calling and the wind is humming in the treetops. On the water's surface, a float slides slowly on the surface, then suddenly sinks under the water. It is time for the first catch of the day.
Fishing is a nice pastime for a nature traveller who wants to add a little excitement to their holiday on Lake Saimaa. Catching a fish brings enormous satisfaction especially if the catch is a rarer fish. Sometimes the fishing itself is more satisfying than the catch itself. When fishing it is easy to stop for a moment, enjoy the peace of nature and relax.
Lake Saimaa is home to a number of good fishing grounds where you can catch delicious fish. The many waterways associated with Lake Saimaa offer a variety of catches for fishers such as vendace, salmon, brown trout, zander, perch, pike, ide and grayling. All of these species make delicious fish dishes in the hands of a skilled chef.
Fishing all year round in the waters of Lake Saimaa
Fishing is a pleasant and peaceful pastime that you can do on your own. There are also companies in the Lake Saimaa region that organise fishing trips led by experienced guides. You can also hire fishing equipment from these companies and ask them for help with fishing permits.
You can fish on Lake Saimaa all year round. A fishing trip on the ice in mid-winter is an excellent way to discover the wintery Lake Saimaa. Do not be frightened by the cold, dress warmly, take your fishing gear and snacks with you and head out onto the ice of Lake Saimaa. Remember to make sure the ice is thick enough to walk on!
On a summer's night, you can sit on the dock with a fishing rod or fish from a boat. The main species caught on Lake Saimaa are pike, zander and perch which can be caught throughout Lake Saimaa. The many bays, coves and reefs of the labyrinthine Lake Saimaa are good fishing spots from both boat and shore.
Fishing permits and rules in the Lake Saimaa region
However, not all types of fishing are allowed. The reason for banning certain fishing methods is the desire to protect Lake Saimaa's most famous inhabitant, the Saimaa ringed seal. For example, net fishing is banned from mid-April to the end of June to prevent seal pups from drowning in the nets. Even after this time frame, net fishing is only allowed with a net thin enough to be used.
In addition to the Saimaa ringed seal, some of the endangered species of fish in Lake Saimaa are protected or subject to various restrictions. These restrictions may include the time of year in which a particular species may not be caught, the water systems in which the species may not be caught at all and the minimum size of the fish to be caught. Arctic char, a member of the Salmonidae family, is extremely endangered and is therefore totally protected in the area between Puumalansalmi and Vuoksenniska.
In Finland, recreational fishers aged 18–64 must pay a fisheries management fee. You can buy the fisheries management fee for a calendar year, a month or a day at a time. For certain waters, a separate fishing permit must be paid in addition to the fisheries management fee. For example, fishers who fish in Vuoksi River must buy their own fishing permit from the town of Imatra.